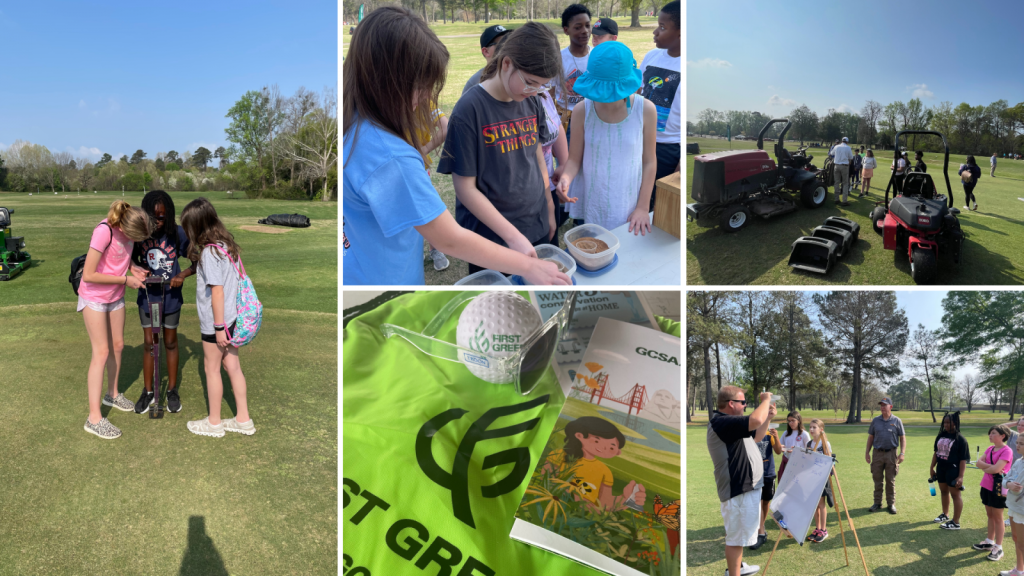 FIRST GREEN AT MONTGOMERY GOLF
We're excited to introduce the First Green Program to the City of Montgomery. This new program offers a unique opportunity to engage students in the River Region with an outdoor, hands-on learning experience at Gateway Park golf courses.
WHAT IS THE FIRST GREEN PROGRAM?
First Green is an innovative environmental and STEM education program developed by the Golf Superintendents Association of America (GCSAA) that uses golf courses as learning labs. The program pairs golf courses with local schools for unique Science, Technology, Engineering, and Mathematics (STEM) learning opportunities.
FIRST GREEN FIELD TRIPS
Our First Green Field Trips use a model of blended learning that combines Science, Technology, Engineering, and Mathematics learning with hands-on activities at our local golf courses. Each trip is about a half-day at either Gateway Park golf courses. During each field trip, students participate in interative stations and have the opportunity to learn about the golf course, soil, bugs, water conservation, math on course, tools used on a golf course, wildlife conservation and other topics. The field trip itinerary can be customized to fit the needs and interests of the specific group of students and their curriculum requirements.
RESOURCES & MATERIALS FOR TEACHERS
The First Green program also equips teachers with a variety of resources and tools necessary to integrate environmental and STEM education into their curriculum, making it a valuable resource for educators looking to inspire and educate the next generation of environmental stewards.